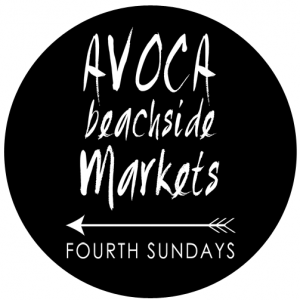 Families can expect a colourful market experience every fourth Sunday of the month at the Heazlett Park foreshore on Avoca Beach, where you can spend great family moments at Aquafun Water Rides and Kiddie Kartz Battery Carts.

Avoca Beachside Markets showcases more than 120 carefully selected stalls each month, featuring the best local and upcoming coast designers, artists, and businesses that offer a broad range of products, such as: clothing, jewellery, recycled goods, upcycled furniture, homewares, eco products, and heaps of useful items you can think of.

Meanwhile, be prepared to be serenaded while you shop. Lend your ears and some spare change as you chance upon fantastic buskers and roving entertainers around the Village and Earth areas. Let the Garden Basket Waterfront Fresh Produce Zone invite you to pick up your recycled $2 shopping bag from the site office every month and fill it with some fresh produce such as fruits and vegetables, herbs, flowers, plants, bread, cheeses, bagel, chilli products, jam, sauces, oils, dukkas, dips, seasonings, chocolate and so much more. What else do you need a supermarket for when everything you need is right here? Quench your thirst with lemonade from Six String Brewery in the Village Area.

If you're curious as to why Avoca Beachside Markets remains the multiple award-winning and premier artist and musicians event on the Central Coast, come see for yourself. Visit https://www.facebook.com/AvocaBeachsideMarkets for further information.

Check in at El Lago Water Resort to be a splash away from everything Gold Coast. The Entrance Holiday Accommodation enables you to stay like royalty and take advantage of our superb guest amenities. Make the most out of your staycation mood. Recharge with a dip in our sparkling swimming pool. You may also enjoy arcade games via our games room. Pamper yourself with a beauty or massage treatment at our nearby salon. Outside, you can most certainly look forward to family-friendly festivals and sports activities. On ordinary days, you can enjoy a leisurely stroll along the fine sands of Bilinga Coast, spend a bright afternoon sun bathing or wading by the shoreline, or perhaps wait for the sun to set and let the city come alive at night. Indulge in a sumptuous feast in some of Queensland's best restaurants.

Book by visiting http://ellagoresort.etourism.net.au today. It's fast and easy!
Image Source : Avoca Beachside Markets