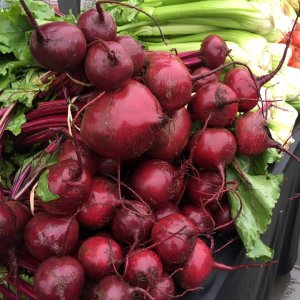 Looking for things to do on a Saturday when in Central Coast? Swing by The Entrance Market, for fresh, local food, every Saturday in Memorial Park.

Starting from 9 in the morning until 2 in the afternoon, you and your family can get your stash of organic food, artisan gourmet produce, fruit and vegetables, freshly baked bread and patisserie, truffles. seasonal produce from farmers, salami, local cheeses, smoked salmon, and tasty delicacies. Not only that, you also get to explore stalls that sell beautiful art and craft pieces for your artsy fartsy needs.

Fashionistas and homemakers can also look forward to stalls that offer apparel, accessories, homewares, plants, and all sorts of eco-friendly and healthy products brought to you by our friendly community. So if you have yet to finalise your itinerary, then don't miss out on this community attraction. To learn more about how you can participate, you may visit www.organicfoodmarkets.com.au.

Now when it comes to your Central Coast vacation, why not stay at El Lago Resort? We invite you to choose from our affordable yet luxurious The Entrance Holiday Accommodation and escape to a tranquil location that's just a heartbeat away from the Entrance?

Balance your action-packed days with a comfortable staycation experience. Take full advantage of El Lago Waters Motel's superb amenities that let you take invigorating dips in our sparkling swimming pool. Let your kids hang out at our fun games room while you pamper yourself with a beauty or massage treatment at our nearby salon. Experience a memorable Central Coast holiday with the people you love the most.

Once everything's set, you may spend most of your days exploring the scenic views of Central Coast while engaging in your favourite leisurely activities. Whether it's watching a music festival, chilling by the shoreline, or trying out unique dishes at popular dining areas within the area, you can always create new moments with your loved ones.

Now's the time to plan your stay. You may visit www.hisitedirect.com.au today. Booking has never been this fast and easy!
Image Source : The Entrance