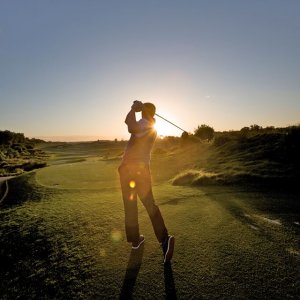 Golf is a refreshing sport enjoyed only by a few.

Often regarded as the sport for the rich, many people don't know that playing golf is a great way to be with nature. With all the holes in a golf course, people playing it get the chance to be under the sun and appreciate it all throughout the game, along with the calming green grasses and trees all around.

And because the player has to strategise on which club to be used and which swing is the best to perform, playing golf diverts one's attention from everyday problems like in work, and relationships, amongst others. Thus, playing golf is a great stress reliever.

Have you been yearning to play golf with your buddies real soon since you've been extremely stressed lately and you're one of the few who love it? Well, it's good that you'll be spending your holiday in The Entrance.

If you head to 1 Magenta Drive, Magenta when you're already in town, you'll find the stunning and only private golf course on the Central Coast. Called as Magenta Shores Golf & Country Club, you and your mates will find yourselves mesmerised by the majestic place. With nine holes to play with, it would seem that playing golf is just the secondary reason you'll come here because you will be more captivated by the views of the ocean, rainforest, and the National Parks surrounding the location.

Magenta Shores Golf & Country Club is truly an excellent choice to catch up on this relaxing sport. In fact, it was voted the 26th top ranking course in Australia, number six in NSW, and top resort course NSW in Golf Digest 2014 ratings.

This golf course and feast for the eyes in one has been the brainchild of Ross Watson long before it became the magnificent place it is today. He said that he had been waiting for such a site where he could make his 30 year old golf course design. So when the chance of turning this majestic landscape into a golf course, he did, turning it into the sensational golf course for all levels of golfers today.

Still looking for the best Central Coast resort for you and your buddies? Don't think twice and pick El Lago Waters Motel. With its location right at the centre of The Entrance, you'll be glad you're in the middle of the stunning New South Wales.

So book our The Entrance holiday accommodation at http://ellagoresort.etourism.net.au/.
Image Source : Magenta Shores Golf & Country Club