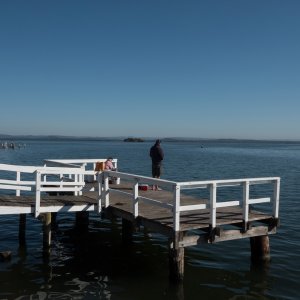 For people who are seeking relaxation, swimming, prawning, and fishing all together, they go to The Entrance for a full blast and exciting experience. As a district and town located on the Central Coast, it is an ideal vacation destination due to its tranquil waters, as well as scenic atmosphere. It is also nearby Sydney and Newcastle so in just an hour of drive away, you're already at the best of what these two metropolitan areas can offer.

In The Entrance, you can go shopping, food tripping, relaxing at the gardens, surfing, swimming, skating, and anything else you want to do to get your most memorable getaway. And if you're into boating or fishing, you may want to check out the following boat ramps and choose where best you want to take your boat off.

Best suited for small crafts due to its water that is very shallow, Ramp 1 is located in Marine Parade off Council car park. And because the car parking space in this site can bring problems to those with cars and trailers, it is advised that owners of these vehicles choose Ramp 2 or 3 as their boating starting point.

Ramp 2 is situated at the Picnic Point Reserve, a place which is close to the skate ramp and biking area of Tuggerah Parade. This place is suited for those with cars and trailers because the car parking space here is big and even has a picnic area. Sinks and running water are also found here so you can clean all the fish you'll be able to catch here. Pelicans also roam here all thanks to the fish which they know are always caught and cleaned here.

Finally, Ramp 3 is at the Southern end of Tuggerah Parade, that which is close to Rotary Park, Long Jetty. Just like Ramp 2, its parking space is also abundant here making it ideal for those who have cars and trailers. Then aside from the picnic area, a playground is also available here, which makes it the perfect spot for those with kids.

If you're still in search of the best The Entrance holiday accommodation, El Lago Waters Motel is what you're looking for.

For more information about our Central Coast resort, visit http://ellagoresort.etourism.net.au/.