Posted in
Accommodation
@
Oct 25th 2015 1:12pm
- By Administrator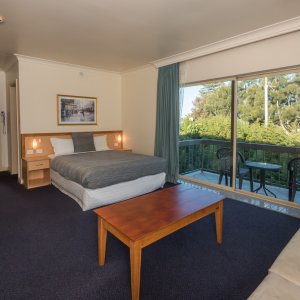 American journalist, author, and dramatist Gene Fowler once said, "Writing is easy. All you do is stare at a blank sheet of paper until drops of blood form on your forehead."

Because writing is never a piece of cake. Maybe there are exceptional writers who can write despite the chaos and noise around them, but for most, it takes a calming ambiance, solitude, and a great mood to actually be able to come up with something substantial and worth reading and appreciating by other people.

If you're a writer seeking serenity to be able to focus on the novel or any piece of writing you're doing, then you already have a place to hide once you reach The Entrance.

Situated by the peaceful waterside right at the heart of The Entrance, El Lago Water Motel will surely win your heart. The natural beauty of the nature surrounding the area is guaranteed to soothe your senses and will let you focus on your solitary thinking.

Couple it up with our amazing guest facilities and you'll find more inspiration and motivation to write. Our Central Coast resort has an outdoor swimming pool so you can exercise every morning in the water, sauna to get yourself invigorated, barbecue facilities where you can grill your food and watch other families and groups of friends enjoy, share, and have fun with their meals, beauty and massage treatments so you can pamper yourself, tennis court where you can sweat it all out especially when you're running out of words, games room for your diversion, secured car parking space so nothing can hassle you while writing, and laundry facilities so you don't have to put extra time doing your chores.

Then with various options you can choose from (Sundeck Room, South Side, Poolside Room, Lakeview Room, and Executive Room), you can pick one which atmosphere is going to make you write best.

Each room is fully self contained and fully furnished, but what you'll love best with it is that there's a large writing bureau where you can feel comfortable every time you're in the act of writing. No cramped space, no accidental spillage of coffee, and you can practically place anything you need right on the desk because it's really spacious.

Book our The Entrance holiday accommodation now at www.hisitedirect.com.au.