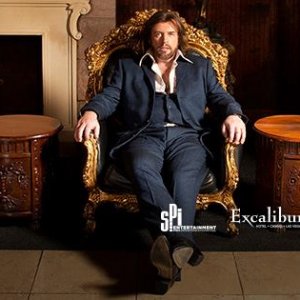 After a successful five-year run spawning 1,600 shows on the vibrant Las Vegas Strip, The Australian Bee Gees Show is poised to return to Australia this April for its much-awaited 20th Anniversary Tour, with a brand new show for 2016.

Fans of Barry, Robin, and Maurice Gibb can look forward to an exciting new show because in this milestone edition, The Australian Bee Gees ​Show will offer a retrospective look at the remarkable career of the Brothers Gibb as musicians. The show will be presented in two parts, with costume changes to defined the eras of their greatest hits throughout the years. There will also be a multimedia show that will surely add a genuinely sentimental touch to it.

The Las Vegas Review Journal for 2015 recently voted The Australian Bee Gees Show as Best Tribute Show in Las Vegas, and was the first Australian band to successfully hold 1,000 shows on the famous Las Vegas Strip. After 20 years on the world stage and more than sold-out 5,000 performances in over 46 countries, The Australian Bee Gees Show is a testament to how far the Brothers Gibb have gone throughout the years.

Don't miss this once in a blue moon chance to see The Australian Bee Gees Show, to be held at Laycock St Theatre Laycock St North Gosford on the 23rd of April 2016, 8 PM onwards. Tickets are priced at $39.

Compliment your musical experience with a pleasurable stay at El Lago Resort this April. Be a splash away from everything there is to Gold Coast. Choose from our affordable yet luxuriously designed The Entrance Holiday Accommodation for a relaxing, hassle-free weekend. Recharge with El Lago Resort's superb amenities that enable you to start your mornings with an invigorating dip in our sparkling swimming pool. Sit back, relax and play some arcade games via our games room. Treat yourself to a beauty or massage treatment at our nearby salon.

Get ready for a Central Coast unlike any other. Book you stay by visiting http://ellagoresort.etourism.net.au today. We at El Lago Resort look forward to having you over.
Image Source : The Australian Bee Gees Show