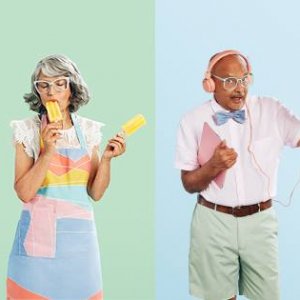 Calling the attention of all lovely families out there! There are plenty of great reasons why you should treat your elders to a splendid time outdoors during this year's Seniors Week. Express your love and gratitude towards them by letting them enjoy a series of fun-filled activities dedicated just for them.

Young At Heart Seniors Short Film Festival (1 April 2016, 11AM - 12:15 PM | The Hub Erina, Youth Entertainment Venue). Look forward to a platform that recognises the best Australian short films that starred actors aged 55 and above, through the 'Relay Service' Short Film Awards. It will feature eight new home-grown short films with seniors in lead roles, starring superb talents, such as: Robyn Nevin, Max Cullen, Colin Friels, Gillian Jones, Wayne Blair, and Peter McAllum.

Beginners Tai Chi Class (4 April 2016, 11:00 - 11:35 AM | Ettalong Bowling Club)
Let the folks conclude their Monday morning with an invigorating beginners class of Tai Chi with Eileen Walsh.

Ballroom Dancing Class (8 April 2016, 2:30 - 3:30 PM | Ettalong Bowling Club)
Get them ready to put on their dancing shoes for a free ballroom dancing class on a Friday afternoon. Allow them to set the dance floor on fire with their dancing skills.

Seniors Week Photography Exhibition (1-8 April 2016 | Kincumber Library). If your folks missed entering their photos to the Seniors Week Photography Competition, well they can still check out the photography exhibition that features awesome entries submitted by amateur senior photographers who focused on healthy living as their theme.

Of course, jam-packed days ahead deserve peaceful retreats. We at El Lago Waters Resort invite you to escape to the Entrance Resort for a tranquil week-long stay with the whole family. Take full advantage of our superb guest amenities, where you can recharge with a refreshing dip in our sparkling swimming pool. You can also enjoy arcade games via our games room. Pamper yourself with a beauty or massage treatment at our nearby salon. Give your family the peace of mind that they deserve on your next trip to New South Wales.

Make El Lago Waters Resort your accommodation partner during the Seniors Week. Book your stay at www.hisitedirect.com.au today. It's fast and easy!
Image Source : NSW Seniors Festival