Posted in
Accommodation
@
Dec 12th 2015 11:40pm
- By Administrator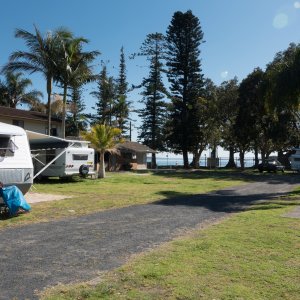 Play a game of frisbee. Work up a sweat with one round of beach volleyball. Build sand castles with your little tikes by the shoreline. Life's simple pleasures are always special when shared with family. You can make these precious moments happen this year. Why not embark on an out-of-town family trip to the beaches of Australia?

Also, don't ignore your health. Read on for some simple summer care reminders to get you you and your family prepared for a hot summer ahead:

Apply sunscreen diligently. Thank goodness for sun protection formula (SPF). We can rely on this technology to shield us from the sun's harsh rays. SPF is present in many creams, lotions, and hair conditioners available in your favourite drugstore or market. There are also products formulated for kids. To save yourselves from annoying sun burns, rashes, and dry, damaged hair, generously apply these products onto your skin 30 minutes max before you go out.

Have your first aid kit ready at all times. Skin problems, such as: allergies, rashes, and patches of sunburns, especially among kids are very common. Make sure to fill your first aid travel kit with anti-histamines, aspirin, cold compress, and anti-inflammatory creams.

Gear up. Bring an umbrella, or wear coverups and caps, wide-brimmed hats, or shades to shield you from the sun's rays. Hitting the outdoors beyond 10AM can be dangerous for your skin and body in general.

Drink 10 glasses of water every day! The hot season easily makes us feel dehydrated. Make sure you drink enough water to avoid running the risk of dehydration, heat cramps, and heat stroke.

These are just a few summer care tips to achieving a healthy skin and body for a long summer break. Don't let your health get in the way of creating beautiful moments by the beach.

If you're headed to Central Coast soon, choose El Lago Waters Motel's Central Coast Resort. Get comfortable with our luxurious rooms and take full advantage of our superb amenities. Recharge with a dip in our sparkling swimming pool while kids and kids at heart can have some fun time in the games room.

Have a healthy and memorable Central Coast summer. Book your stay via http://ellagoresort.etourism.net.au/ today!